Mahopac Man Invents Better Ice Cubes -- Seeks Manufacturing/Distribution Partner

[ Jeff's Personal Page Jeff's Professional Bio ]

As detailed in his professional bio, Jeff has a number of patents filed or in process within IBM (40 at last count). Here is Patent #5,676,875 that J.F. Kelley was awarded on his own...

Reprinted by permission from the Putnam County Courier. Business Section, 9 July 1998.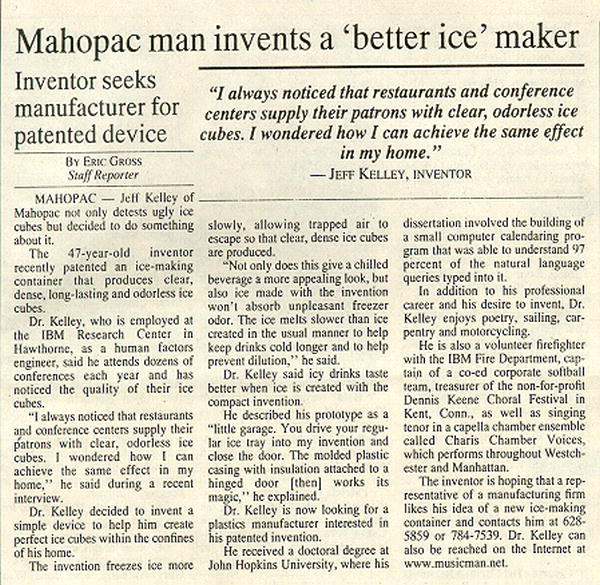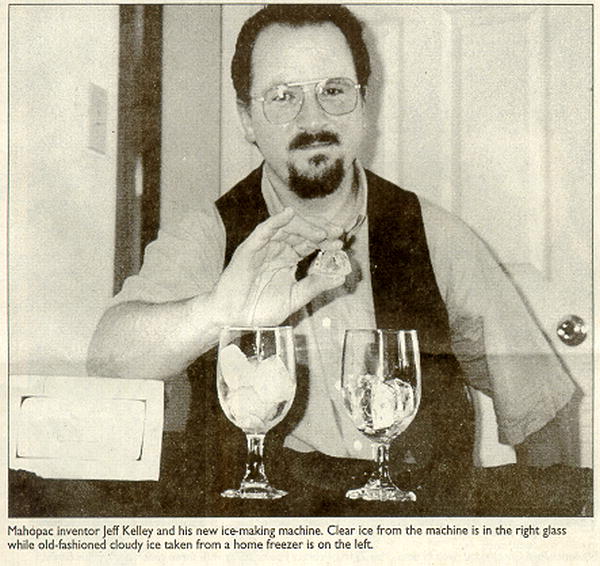 You can see the principles of this invention in a really nifty product here: www.studioneat.com/products/neaticekit. For more information about this or any of my patents, contact me at wellhost.com/contactjfk.html
---
[ Back to Jeff's www.musicman.net Central Home Page ]

............ -->